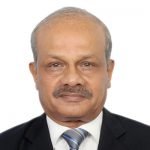 Maj Gen AV Balakrishnan
(MANAGING DIRECTOR)
Maj Gen A V Balakrishnan is an Indian Army veteran, with 36 years in the services. He has vast experience and expertise in Explosive and Armament technology to include handling, storage, maintenance, inspection, repair, and disposal of all types of ammunitions. He was instrumental in coordinating the disposal of 6500 MT of unserviceable and highly dangerous unexploded & unstable Explosives. He has been trained in the use of AutoStem Technology at South Africa. He has participated in every demonstration on AutoStem Cartridges.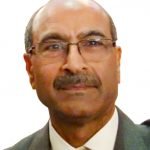 Brig Krishan Kumar
VICE PRESIDENT (TECHNICAL)
Brig Krishan Kumar, an Indian Army veteran with 33 years in the services, is an expert in Advanced Ammunition and Explosives management. He headed a large Ammunition Depot with more than 22,000 MT of ammunition and explosives; managing its warehousing, maintenance, inspection, repair, accident investigation and disposal. Brig Kumar has been associated with introduction and marketing of Green Break Technology–a precursor to AutoStem Cartridge in 2010. He is a trained expert in the use of GBT / AutoStem Technology from South Africa. He has helped conduct several demonstrations and product seminars in India and abroad.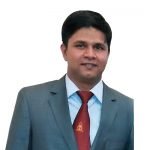 Maj Rajat S Chakraborty
(GM TECHNICAL)
Major Rajat Chakraborty, a veteran of the Indian Army, is an Engineering graduate and an explosive expert. Major Rajat has served with the Border Roads Organisation in Uttarakhand constructing strategic roads at altitudes of 11000 feet and above. He has extensive expertise in handling and using all commercial and military explosives. During his service with the NSG and in the North east, he was actively involved in the neutralisation of remote controlled IEDs and use of electronic counter-IED devices. Major Rajat has been trained in the use of AutoStem Technology in South Africa. He has been a part of the team conducting all the demonstrations and product seminars in India & abroad and has taught specialized detachments on the correct use of AutoStem technology.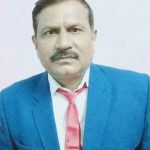 Sub Maj (Retd) Ram Niwas
Manager(TECHNICAL)
Sub. Maj. Ram Niwas, an Indian Army veteran, has served as an Ammunition and Explosive Technician with a hands-on experience of 30 years. He is very adept in the handling and management of all types of Ammunition and Explosives. He is a specialist in warehousing, maintenance, inspection, repair & disposal of unwanted High Explosives and has served overseas in this capacity. He is well versed in planning the logistical movement, storage and use of AutoStem cartridges and has participated in all demonstrations of AutoStem Cartridges and product seminars in India.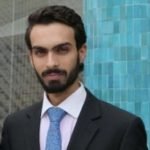 Sehaj Singh Virk
GM, SALES & MARKETING
Sehaj Singh Virk is a Hansraj College Graduate and has worked at Google for 2 years as a SMB Account Analyst, specialising in European Markets. He set up Hoofs Shoes, a company selling canvas shoes which are currently being sold pan India through e-commerce and retail channels. He has successfully placed AutoStem technology in the defence, mining and infra environ which has bought in commercial interests. He has taken part in AutoStem demonstrations at high altitudes. He was also the youngest member of the Indian Show Jumping Team at the 2014 Asian Games and continues to represent India the world over. He is Currently sponsored by Renowned French brand Hermès as their Ambassador.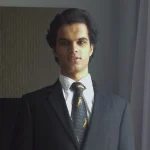 Rehat Singh Virk
MANAGER BUSINESS DEVELOPMENT
Rehat Singh Virk is a graduate from Khalsa College in Delhi. He has attended a business capsule from the London School of Economics. He specialises in marketing through the entire digital spectrum. He has had hands-on experience with the Auto Stem Team working at 12000 to 15000 feet. His competence also attracts other companies to seek his expertise and does consult from time to time. He is an international Polo Player and plays the sport as a hobby.
Col Pinka Virk served 28 years in the Indian Army. A Tank Technology expert in the Armament & Ammunition field he was an Armament instructor at The Armoured Corps School. He qualified in Laser Technology from Defence Institute of Advanced Technology. For his distinguished service of exceptional order in the Army, Col Virk was decorated twice with the award of Vishisht Seva Medal (VSM**) by the President of India.
Col Virk is an international Polo player and has captained India in the Polo World Cup tournaments. He is an Ambassador at the FIP, the international world body of Polo and a steward of the Indian Polo Association.
He has been actively associated with the developers of AutoStem Technology for more than a decade and has made multiple visits to test fire all generations of AutoStem cartridges in South Africa. A technology specialist, his first love remains safeguarding the environment.